Are you looking to stage your home to get it ready to sell, but don't have a good bed? In this video, Becca shows you how we stage our vacant homes to make it look like a high end bed. The best part is that its a lot more affordable and way lighter than bringing in a whole bed.
• Put up a Standard or Queen Headboard
• Using 2 fold up plastic tables, set them up side by side.
• Place two top sheets on the tables so they hang to the floor like bed skirts.
• Place blankets onto the bedding. White bedding is usually best. Give the blankets depth by folding them at different points, leaving space for big pillows.
• Place the pillows along the headboard, a quick tip to making your bed look more like a luxury bed. Lots of pillows, they're the thing that will complete the look.
• Creating lots of layers with the different sheets, quilts, blankets and pillows will hid the fact this is a table.
• Placing a tray with greenery on the end draws your eye across the room.
Did you know, we offer complimentary staging for all of our clients? We sometimes use your furniture, sometimes will bring in "fluff" to make your existing furniture more complete, and sometimes we'll bring in all the furniture. Studies show that homes that are staged sell quicker and for more money than an unstaged home.  The most important rooms to stage are the Family Room, Ensuite or Primary Bedroom, and Kitchen.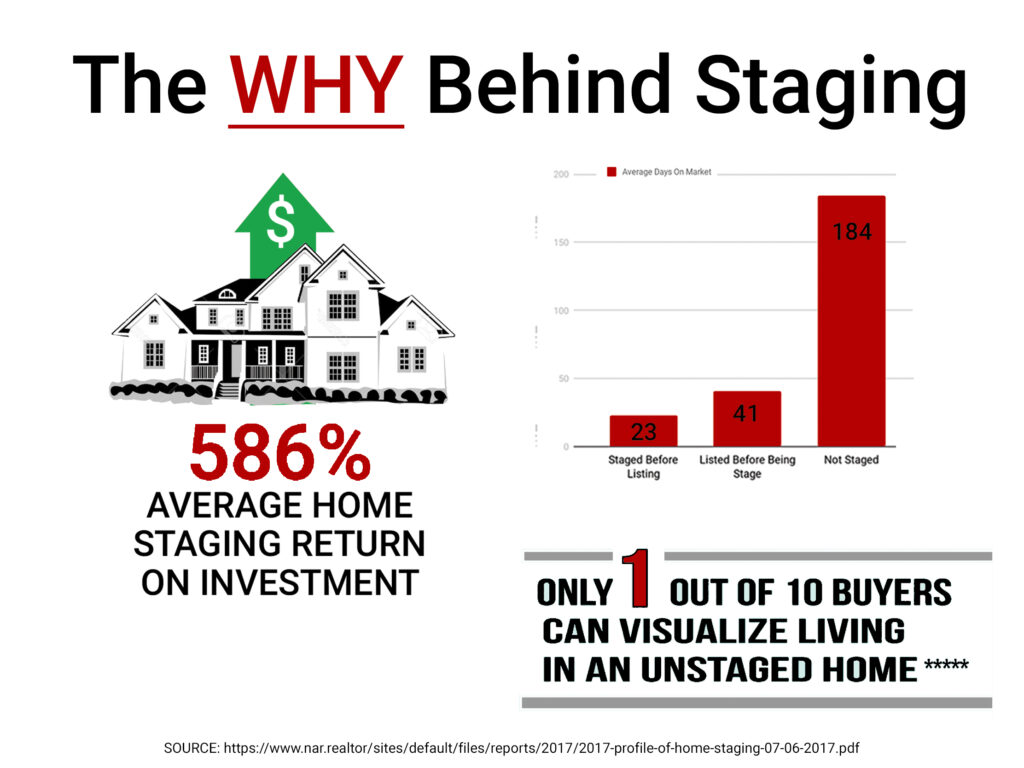 Reach out to us if you want to discuss staging your home to sell!